People notice everything when they visit your house for the first time. From your walls to the kitchen cabinets and countertops, guests tend to observe it all to determine your design choices and your overall personality. With sofas being the ideal furniture choice for most rooms of the house, it's crucial to be mindful of the kind of sofa design you're going for and whether it's good enough to complement the room's overall look.
Whether revamping your living room or home office, picking the right custom sofa can make or break your design. You can now hop on the latest home design trends by choosing among the following sofa designs that'll make heads turn.
A Large Curved Sofa to Complement Your House's Architecture
Curved sofas have become significantly popular among modern homes in the last few years. It's because their shape, design, and size create an instant statement wherever you place them inside the house. A large curved sofa is an incredible design for anyone who doesn't like monotonous forms or dull shapes. Thanks to its unique curves, you can easily adjust it in any place with or without a wall.
In other words, large curved sofas work perfectly well on their own and can add dimension and texture to any place. Some of the best spots to install a curved sofa include the bedroom, home office, living room, and guest room. Thanks to their large size, you can offer improved seating with curved sofas and accommodate multiple guests without running out of seating options.
Despite all the benefits of a curved sofa, it's not necessarily the best choice for houses with small rooms. The key is to be as strategic as possible when determining if an unusual sofa design like this will work for you.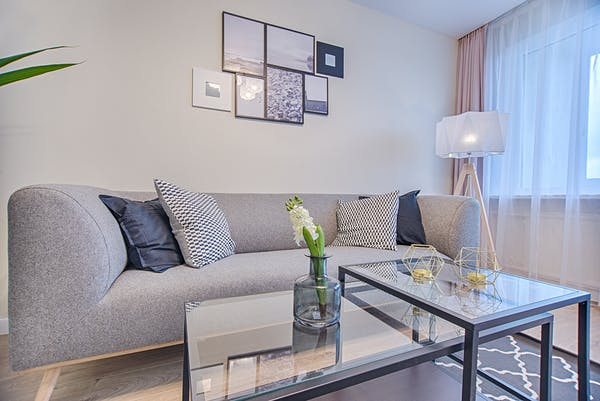 A Bold-Colored Sofa to Bring Any Space to Life
If your house has neutral-toned walls throughout, an excellent way to add a much-needed pop of color is by choosing a bold-colored sofa. One of the best things about sofa designs is that there's a lot to choose from. You can choose any sofa size and color and make a statement when you place it inside a room.
A bright blue, red, pink, or green sofa can bring any room to life if it lacks color or brightness or needs to look well-designed. This is also a good option for people who aren't necessarily fond of accent walls and would rather go for colorful furnishings and furniture to add fun details to their home design.
However, if you choose to work with a bold sofa color, ensure you're also matching with and coordinating the rest of the decor pieces with the same color. For instance, a plum-colored sofa can match a table with plum details or a white decoration piece that brings the entire look together.
Sofas With Metallic Accents for An Extra Shine and Finish
Another simple yet effective design that your guests will always notice and appreciate is that of plain sofas with metallic finishes. It's when a sofa is made of metal or is upholstered using fabrics in metallic colors. Two of the best metallic finishes include gold and silver because of their power to make any room look well-organized.
L-Shaped Sofas
If you're all about creating multiple distinct areas within a single space or creating the coziest ambiance for your home, you can never go wrong with an L-shaped sofa. Literally designed in the shape of the alphabet "L", it's the perfect sofa choice for houses with open floor plans. Thanks to its one end being shorter, you can always count on this sofa to work perfectly well on its own, even if one of its sides is not attached to a wall.
The living room is the best place to install an L-shaped sofa, especially when you put it right across the TV screen for the best watching experience. An L-shaped sofa is incredible for both large and small living rooms because of its space-saving capabilities.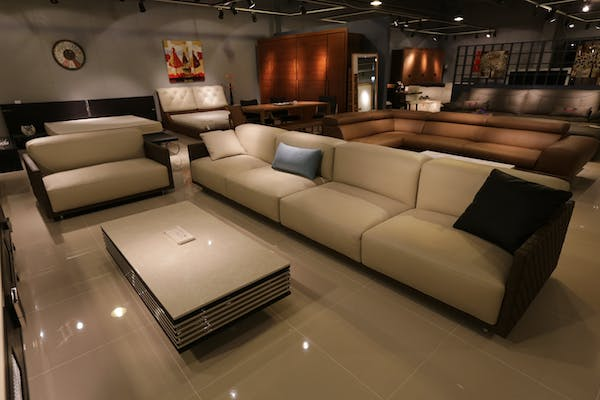 U-Shaped Sofas
Lastly, you can always choose a U-shaped sofa if you have a massive living room that could use some sprucing up. U-shaped sofas have equally large lengths on both sides, ultimately bringing more dimension and depth to the living room. Their size allows you to accommodate up to fifteen people at once with maximum comfort. You can place it in your living room, basement, home theater, or even the house's hallway.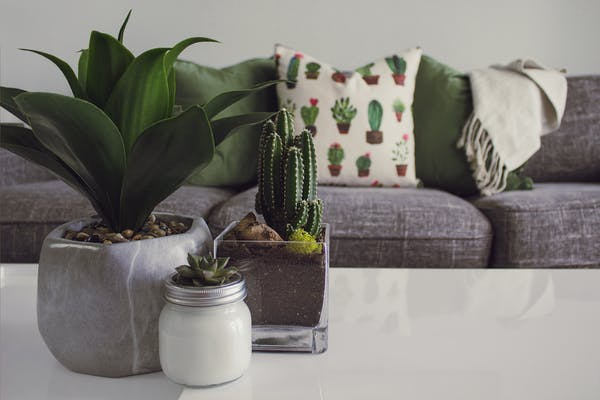 Sofas and couches have always been at the heart of home design. Whether you're designing your room, a living room, or your home office, it's always good to have the ideal sofa design figured out so that you can always create a statement with your aesthetic preferences.
Sometimes it can be overwhelming to pick one sofa style that goes well with the rest of the house's features. If you're struggling to choose between the sofa designs discussed above, you can always leave the task to professionals. If you're looking for custom sofas in West Hollywood, feel free to connect with our professionals at MLL Custom.
We're a leading group of interior designers in West Hollywood, known for our consumer-focused services and products to help all our clients achieve the most breathtaking home designs in the city. Apart from our interior design remodeling services in West Hollywood, we can also help you connect with our highly qualified and experienced custom cabinet designers, bathroom vanity designers, and manufacturers of L-shaped and U-shaped sofas. Browse through our sofa designs online and check out our services here.
Contact us to learn more today!