Custom cabinets.
Your dream furniture.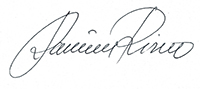 From concept and design to complete installation, we pride ourselves in delivering a full package of bespoke furniture service, that suits your needs and exceeds your expectations. We make the most of your space and imagination by bringing you the furniture you can think of at the exact size you need. To make it possible we follow this tried and tested process.

Tell us more about your vision for the project you are thinking of. You can simply fill out the inquiry form or give us a call initially and discuss your ideas or send us an email explaining what you are interested in.
Our stunting portfiolio
Our work - what do we do?