One home design trend that almost everyone seems to adopt in 2022 is that of Scandinavian interiors. The best way to describe smart Scandinavian aesthetics is by referring to its simplicity, warmth, modernity, and minimalism. It's safe to say that the Scandinavian home design is gradually turning into a home design movement to help homeowners achieve simplicity with maximum functionality.
From the use of abstraction and lighter tones to the significant reliance on natural materials, the Scandinavian home design isn't that challenging to achieve when you have a few tricks up your sleeve. While a reliable interior design service can further aid you in this process, don't forget to try the following hacks to achieve a smart Scandinavian interior design for your home.
Warm Textiles Throughout the House
One thing that characterizes the Scandinavian region is the harsh climates and extremely cold temperatures the Scandinavian countries have. It's one of the reasons Scandinavian homeowners significantly focus on making their interiors warm and cozy with their design efforts. If you're looking for something similar, the first thing to do is incorporate warm textiles throughout the home interiors.
From your bedsheets to couches, cushions, and other upholstery, choose warmer fabrics that'll help you feel cozy and warm at home. Some of the ideal textiles to choose from include wool, leather, and sheepskins. If you've gone for the classic cotton for your house's primary textiles, you can choose to accessorize with warmer ones to give your home a Scandinavian touch. For instance, choosing carpets, rugs, and ottomans made with warm fabrics will instantly bring in the element of warmth that your house may be lacking.
Simple Decor Pieces
One thing to always remember when going for a Scandinavian interior is that it should depict minimalism and simplicity at all times. Therefore, when you're choosing the decor pieces and accents for your house's hallways, living rooms, and bedrooms, make sure they're sleek, modern, and simple designs.
The best part about this is that you always have a lot to choose from, even when going for simpler designs. From straight lines to abstract shapes and metal finishes, there's a lot to explore when decorating home the Scandinavian way. You can start with matte white or black vases for the tables or curtains and cushions with geometric prints to simultaneously add simplicity with color and texture.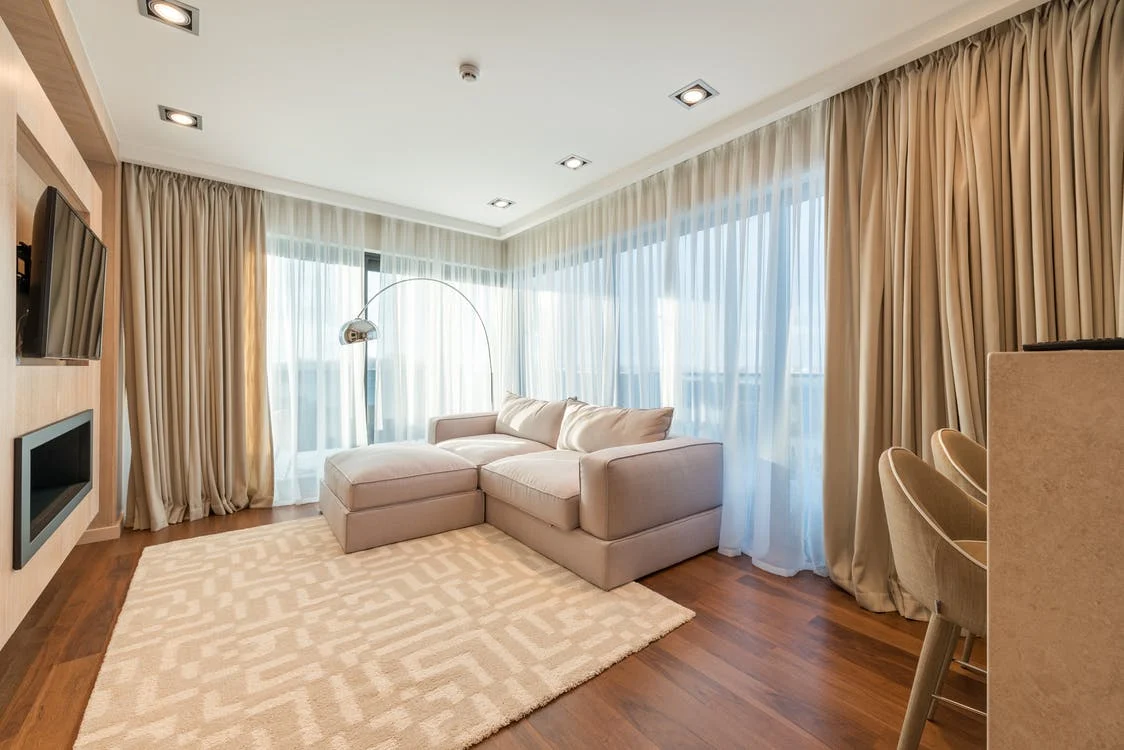 A Combination of Wood and Metal Finishes
Despite being sleek and modern, it's important to think about the finishes you want for your Scandinavian home interiors. While most modern homes rely on metal finishes to give their interiors a subtle look, adding various elements of natural materials is critical to achieve a Scandinavian look that's different from the contemporary approach.
For this, you can always go for a combination of wood and metal finishes. This can be achieved with wooden wall paneling or wooden railings for the stairs combined with iron doors and a metallic centerpiece for the living room or your house's hallway.
The key is to find a balance between natural materials and different metals to achieve an innovative home design that gives you the comfort of living in a Scandinavian country.
Add the Element of Nature with Indoor Plants and Fresh Flowers
As discussed above, the element of nature is crucial for a Scandinavian home design. There's no better way to meet this goal than with the strategic use of indoor plants and flowers. Today, there's a wide range of indoor plants available that require minimal maintenance and are durable for weeks when placed correctly. Similarly, flowers combined with these plants can be the perfect way to add color and texture to your Scandinavian home.
However, remember to keep the care and upkeep of these plants in mind when choosing the right ones. Working with qualified interior designers can further help you make the right decision.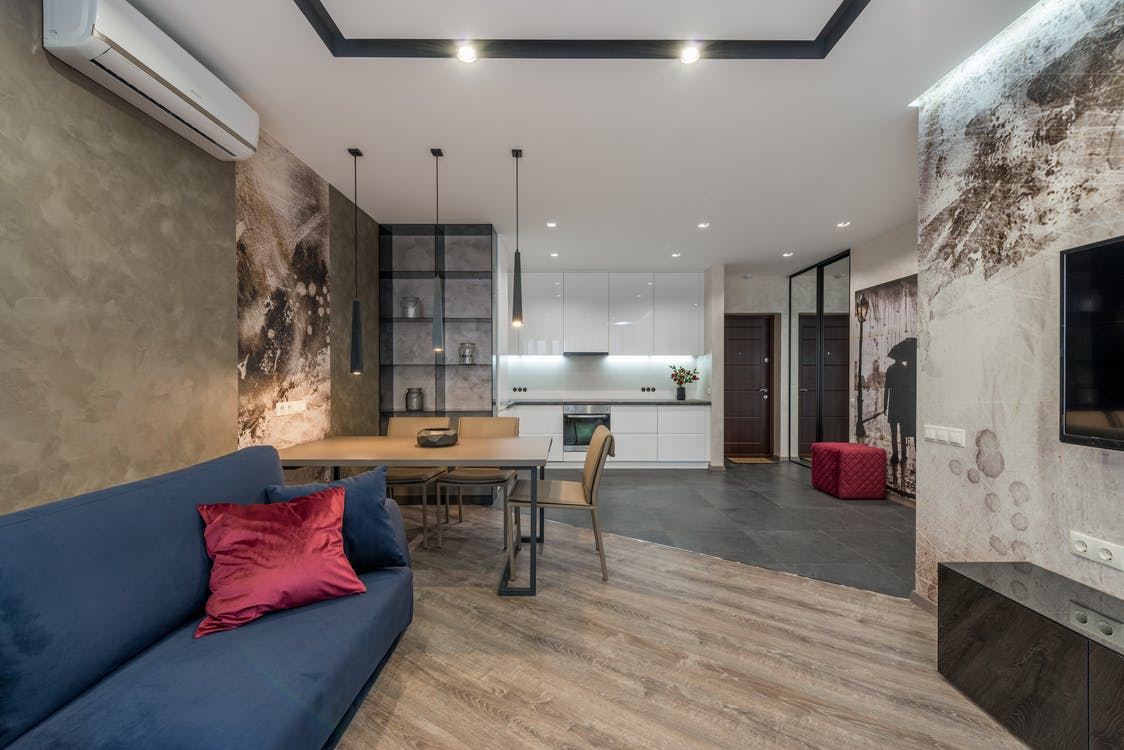 Declutter as Much as Possible
Lastly, a Scandinavian home interior can never be achieved when any of the house's spaces are crowded and cluttered. Therefore, if you're not taking bigger steps as mentioned above, start small by decluttering your house as much as possible. While you can always choose to donate or discard the clutter, if you don't want to do that, you can always create more hidden storage spaces to get the clutter out of the way.
The key is to ensure that the house's interiors look clean, sleek, and peaceful at all times. A smooth and flawless home interior will ultimately pave the way for you to try the rest of the hacks for the ultimate Scandinavian home interior.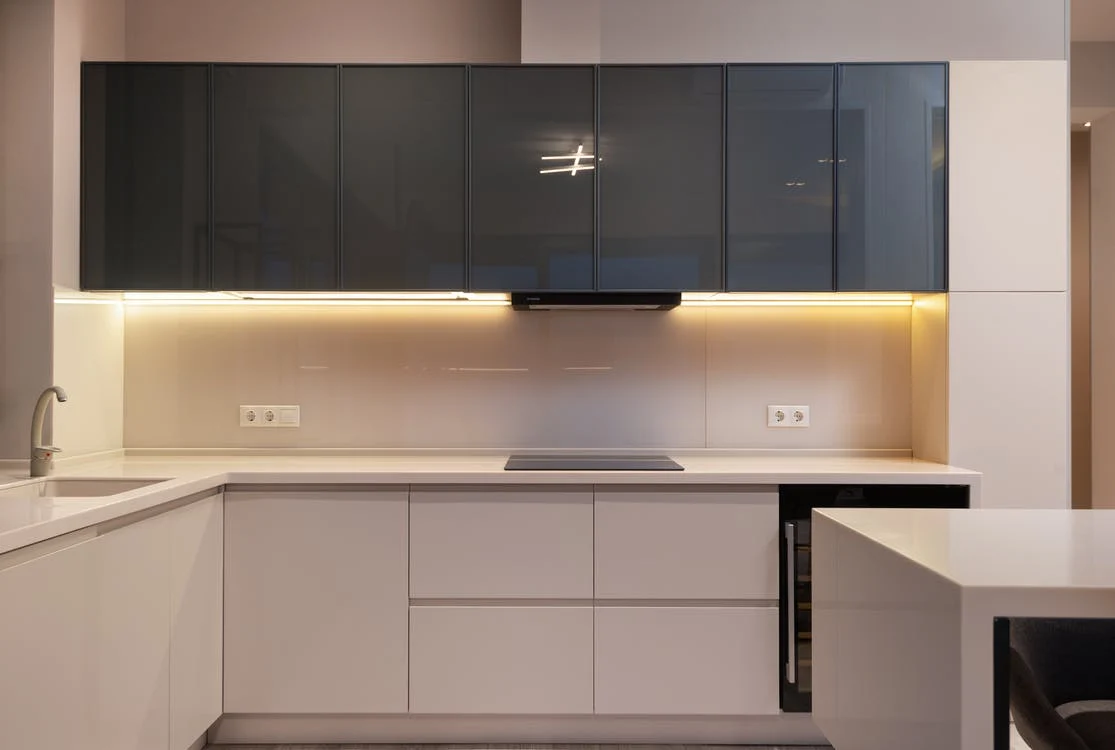 Designing a house has never been this simple, thanks to all the tips and tricks available for you to achieve a wide range of designs, including Mediterannean, Scandinavian, and traditional American interior design. However, the key is to make the best use of what your property already offers and incorporate smaller elements with a bigger impact to achieve the look you're going for. Sometimes it's better to seek professional assistance when trying to achieve a flawless interior design for your home.
Fortunately, with reliable interior remodeling services, you can never go wrong with your interior design's elegance. If you're looking for the most reliable ways to achieve a Scandinavian interior design for your home, feel free to do so by choosing our interior design services at MLL Custom Cabinetry & Furniture.
Our experienced professionals will serve as your ultimate interior remodeling company to design, remodel, and refurbish your home. We know what it takes to amplify a house's interiors, one room at a time with our interior remodeling services, custom sofas, including L-shaped and U-shaped sofas, custom bathroom vanities, and more. Check out our products and services, or contact us to learn more today!