Designing a living room can be a challenging yet fun task, especially with so many ideas, designs, aesthetic preferences, and styles available these days. It's crucial to always keep family time and social interactions in mind figuring out the design and decor of a room like the living room. In other words, the ideal living room design should cater to your family's comfort and ability to spend more time in that space without any trouble.
Sectional seating with U-shaped sofas has always been a popular element of modern and traditional living rooms. Thanks to their size, comfort, and overall look, homeowners often look for new and innovative ways to incorporate U-shaped sofas in their living rooms. If you're wondering the same, here are a few ways to get started.
Seating for Large Family Gatherings
If you have a house with multiple family members and home occupants, it's important to think about the most viable ways to make your living room seating flexible, spacious, and comfortable for all. U-shaped is the perfect seating choice when you want to make seating available for everyone. You can go for U-shaped sofas in any color and upholstery fabric to place is near your living room's fireplace, television, accent wall, open shelf, or windows to give the most subtle yet attractive seating to the room.
One of the most interesting parts about U-shaped sofas is that they're incredibly large on both ends. In other words, with two long lengths and a medium-sized breadth, you can easily allow 10 to 12 people to relax, lay down, eat, and enjoy on a U-shaped sofa, which isn't necessarily possible when you have small couches and ottomans laying around in your living room.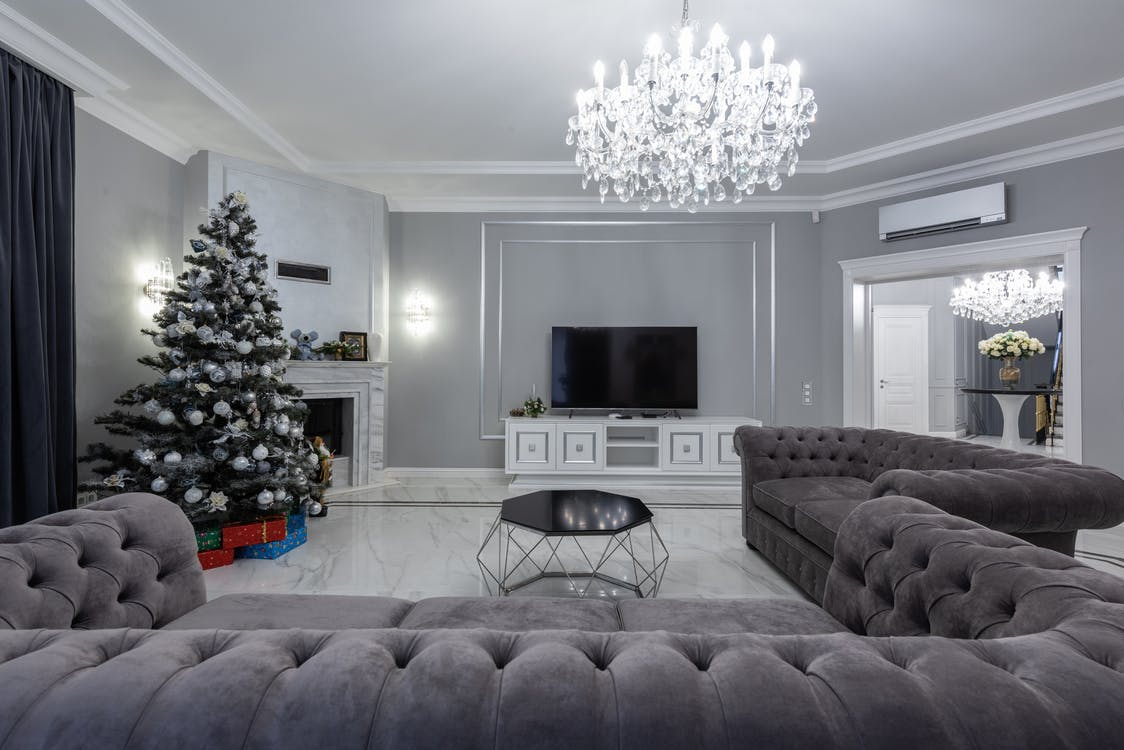 Setting Up a Luxurious Corner with Velvet Upholstery
Apart from seating, U-shaped sofas are also a wise choice for anyone looking to amplify their living room design by making it more sophisticated and luxurious. With U-shaped sofas manufactured with velvet upholstery, you can do so much more than add a place to sit in your living room.
Whether you have additional space in your living room or need to bring some color into a monotonous living room design, you can never go wrong with U-shaped sofas. Start by choosing the right sofa color that complements your walls, ceilings, and furniture, and add it behind a coffee table or a larger table to instantly bring any living room space to life.
U-shaped sofas and their availability in multiple sizes and colors make this piece of furniture the ideal choice for anyone looking to achieve a modern yet comfortable and functional home design.
Creating a Small Relaxation Space within the Living Room
While adding a luxury corner with U-shaped sofas is always a good choice, you can also choose to use these sofas to create a welcoming space to relax and unwind in the living room. There's nothing better than coming home to a cozy space and relaxing with family members after a long day of work.
U-shaped sofas offer the comfort you need to make a space more inviting. Adding a few books on the counter next to the sofa, placing a sofa area rug or carpet underneath it, and adding minimalistic artwork on the wall paneling behind it can instantly make the entire living room's look come together, making you want to spend more time in the living room than your house's master bedroom.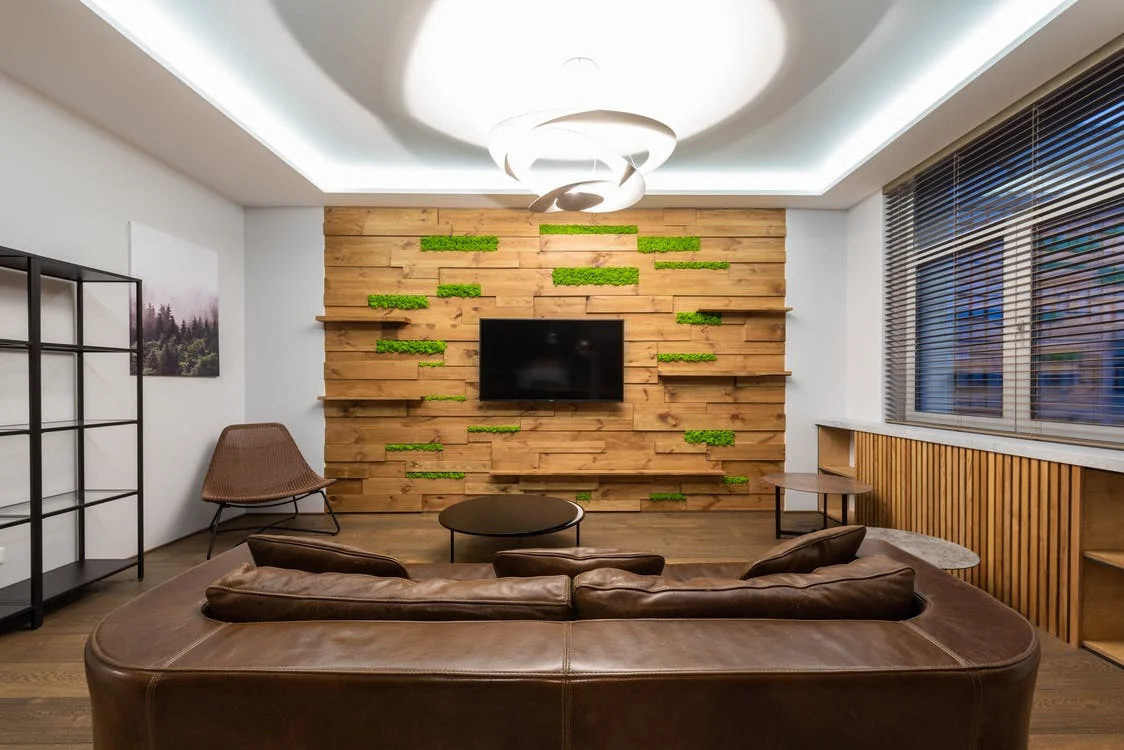 Placing it to Face the TV for the Ultimate Movie Nights
What makes a move night with friends and family all the more enjoyable and entertaining? A couch where you can share some of the most joyful moments with your loved ones. A living room design that'll never go out of style is that of placing a U-shaped sofa in a way that it faces the living room's television screen.
This is an excellent idea for anyone who frequently organizes movie nights at their home. Not only with the sofa serve as comfortable seating for the movie watchers, it'll make it easier to carry popcorns, drinks, and all your favorite snacks without the need for an additional table or chair to place them.
Designing a Chic Living Room with Serene Views
Sometimes designing a living room is less about livability and comfort and more about style and elegance that could add value to your property seamlessly. It's one of the reasons why many homeowners prefer going for a chic living room design that'll make any property perfect for home viewings, especially when looking to increase buyer interest.
If your living room has a door or window with the city's most iconic views, you can always add a U-shaped sofa to let everyone sit and enjoy them with their favorite drink in hand. It can ultimately be your house's true selling point when done strategically.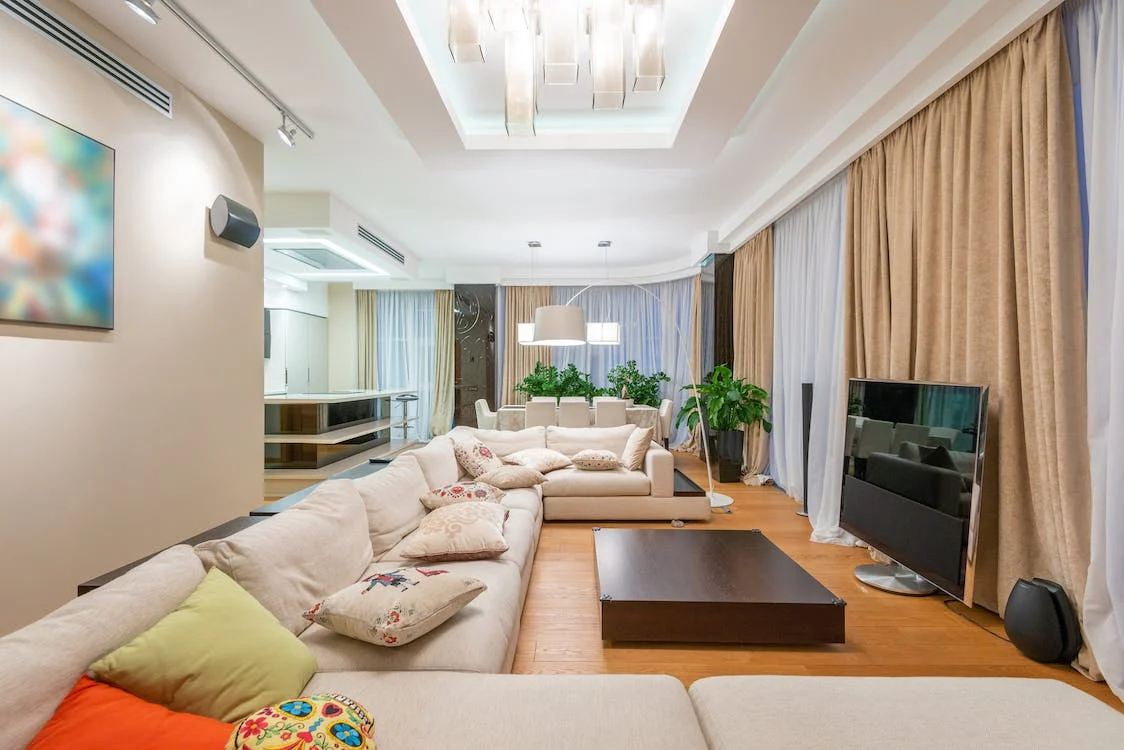 Modern home design and decor is all about making the best use of elements like a U-shaped sofa to achieve maximum beauty, style, and functionality. While the above-mentioned tips and tricks can significantly help you design your living room with U-shaped sofas, you can always resort to reliable home interior remodeling services to make your living room more inviting, warm, cozy, and comfortable. If the idea of incorporating U-shaped sofas inspires you, feel free to get started by checking out our custom sofas at MLL Custom Cabinetry & Furniture.
We're a leading interior remodeling company specializing in helping homeowners and designers achieve their desired home designs with our interior design services, custom sofas, including L-shaped and U-shaped sofas, custom bathroom vanities, and more. Check out our products and services, or contact us to learn more today!