Not sure if Marie Kondo is behind the sudden rise of minimalist home designs. But there's something so soothing about minimalist homes with their serene bare walls, plenty of floor space, intelligent storage space, and a cozy, welcoming interior.
Homes filled with everyday objects and treasures of memories acquired over time are special. But the clutter can sometimes feel overwhelming. While many objects can be hard to part with, the clutter significantly dictates how we live and impacts the vibe of the space.
With so many minimalist home designs populating the Pinterest boards and Instagram feeds, why are so many people choosing to live a life of simplicity? Let's find out!
What Counts as A Minimalist Design?
Minimalism is a style characterized by minimal décor and austerity. Think geometric shapes, functional furniture, and serene colors. The design follows a calming theme, encouraging people to bring things back to basics.
Minimalism is all about omitting unnecessary details while highlighting the focus on what's important. One of the biggest struggles with minimalist homes comes when you simplify too much, as it leaves you at the risk of creating an uninviting space.
In this guide, experts who provide our matchless home interior remodeling services will share some tips to help you design a minimalist home that's free of clutter and embodies warmth and character. But first, let's skim through some reasons why minimalism has garnered so much popularity in recent years.
Why Minimalism Home Designs Have Taken the World by Storm: Letting Go Comes with Many Benefits

#1- Improved Health
Living in a minimally designed space allows you to concentrate on your health. You can spend time exercising, improving your diet, getting restful sleep, or de-stressing after a long day. Being away from cluttered environments is beneficial for reducing dust build-up, and they also help remove toxins in your surroundings.
#2- Visual Appeal
Less is more, even when it comes to creating a space with minimal things to enhance the curb appeal of your interiors. You can utilize the space to show off your most prized artwork, possessions, and your new L-shaped sofa that will stand out even more when your interiors aren't cluttered.
#3- Financial Freedom
Minimalism gives people the opportunity not to be stuck in a never-ending spiral of unnecessary debt. We get it. Showing off exquisite decorative items can be tempting. But by going minimal, you can spend your paycheck on things that last a lifetime or help create memories rather than wasting money on disposable objects.
#4- Easy Upkeep
Spending the entire day cleaning up doesn't sound like anyone's idea of enjoying weekends. When you practice minimalism, cleaning and maintaining the home becomes much easier. Simply put, the less cluttered your home will be, the less you'll have to clean.
The Philosophy and Rules to Keep in Mind When Styling a Minimalistic Home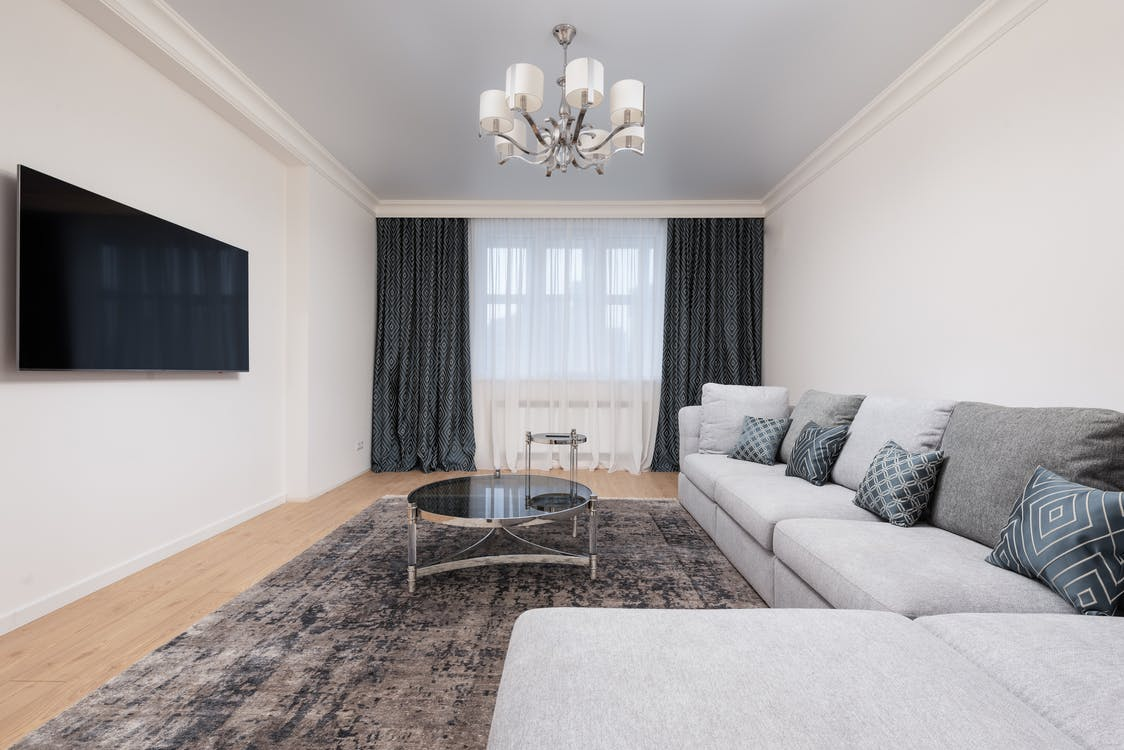 #1- Less is More
Most experienced interior designers will tell you that 'less is more' is the foundation of a warm and serene minimalist home. This requires spaces to be kept in their simple state while adding each piece in the room with a particular intent.
Adopting a minimalist style requires putting a lot of thought into the arrangement of your home's interiors. You'll also need to be willing to remove certain things until the space feels just right.
#2 Get Personal
Homes don't need to be static environments or void of personality. Successful minimalist homes should reflect their owner's tastes. Each element can be fluid and unique, suiting the lifestyle and physical and emotional needs of those living in the space.
Take some time to consider how you interact with different spaces in your home to make sure the design accommodates how you live. Include items that are personal to you and eliminate anything you think you can potentially eliminate.
#3- Storage Should be Optimum but Secretive
Minimalists might have less out on the show, but this doesn't mean they give up all their necessities and belongings. Carefully planned spaces can hold vast amounts of storage, allowing rooms to appear almost empty. It frees up the weight of excess and allows people living in the space to contemplate.
Our custom closet designers and cabinet makers suggest getting chic but deep storage spaces that fit into bumped-back interior walls to expand storage space without negatively impacting the room's curb appeal.

#4- Embrace Clean Lines
Clean bench tops, bare walls, and furniture with clean lines are essential to minimalist homes. Furniture and other things are allowed to breathe when the clutter is removed.
Surfaces clear of paper piles or magazine stacks, clean and well-maintained walls with minimal artwork, and uncontrolled knick-knack collections being kept away neatly are essential for achieving a serene, minimalist look.
#5- Invest in Quality
Our interior designers recommend going for interiors that evoke quality over quantity. The key is to decorate with classic pieces that can stand the test of time with minimal wear and tear. From bedding and cushions to custom sofas, bathroom vanities, kitchen cabinets, and more, buying quality will only enhance the pared-back aesthetic.
#6- Create Neutral Bases
Classic minimalist homes always boast neutral bases that exude fresh, calm environments. It's best to use palettes that are easily built upon with similar textures and color tones. Neutral and light-colored bases allow you to mix in natural tones without overwhelming the interior space.
#7- Play with Textures
To avoid the neutral interior feeling bland or cold, add textures through fabrics and materials. It helps add warmth and enriches the space significantly. The idea is to keep rooms simple, with fabrications and multi-functional décor for a no-fuss, clean aesthetic.
Minimalist interior design is one of the most up-to-date and modern interior design ideas to explore. The designs focus on simplicity and elegance, as well as a subtle touch with exquisite comfort and utility.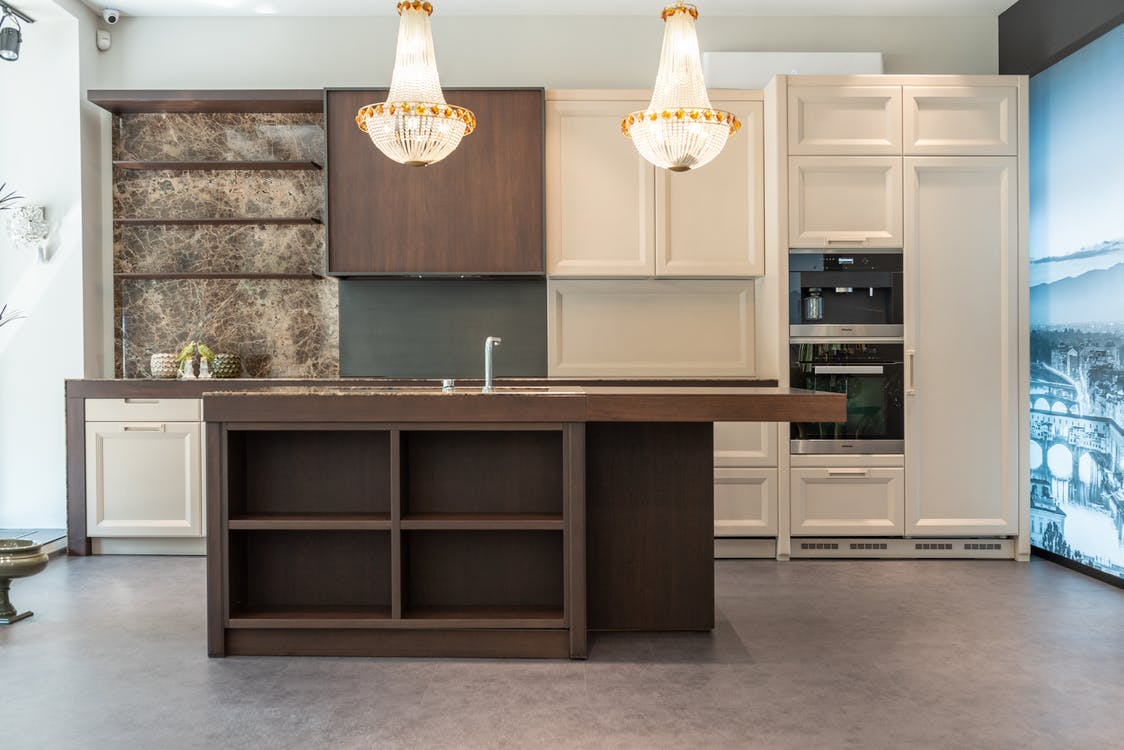 If you're done contemplating the interior design alterations, you need to make your living space reflect your lifestyle and personality; the next step is to hire the best home interior remodeling services in CA.
MLL CUSTOM offers a range of interior remodeling services in Hollywood Hills, Manhattan Beach, Beverly Hills, Malibu, Calabasas, and various other locations in California. We're known for helping people get inspirational kitchen cabinets, custom cabinets, bathroom vanities, cabinets, and custom sofas to spruce up their interiors.
Reach out to us to request a quote if you're ready to transform your interiors into a dream living space!