Balconies are often neglected in the entire home design process. In fact, you spend so much time working on the intricate details of your home's interiors that you end up doing nothing for the balcony. This doesn't work well, especially if you wanted to enjoy the views from your house.
Most houses used to have plain balconies with no design in the earlier times. However, modern interior design trends revolve around reshaping balconies, making them functional and aesthetically pleasing.
Fortunately, the smart use of design elements like lighting and furniture can help you elevate your balcony's look effortlessly. You can always go a step further by seeking an interior design remodeling company to bring your vision to life. An excellent way to get started is by checking out the following balcony design ideas to enjoy the city's views throughout the day.
A Small Garden for Horticulture Fans
Whether the focus of your home design process is sustainability or you're just a fan of kitchen gardening, there's no reason why you shouldn't consider turning your balcony into a small garden. Horticulture has become a popular choice among many home designers. It's because this element paves the way for homeowners to combat food insecurity, add more greens to the house, and save home maintenance costs.
If you have a balcony big enough for a few plants and flowers, start by revamping it and installing artificial grass throughout the space. Then, install the vegetable plants of your choice, such as lemons, peppers, and tomatoes. You can add some herbs to the mix for a greener and ultimately prettier garden. It may take a few months for your small horticultural garden to come together, but it'll always be worth the time and effort in the end.
Glass Doors for Exquisite Views With Pest Control
A common reason why many people avoid spending more time on their balconies despite great views is the fear of pests and other insects. This has always been a common concern among homeowners during different seasons of the year. However, one great way to enjoy the views from your balcony without the fear of being bit by a mosquito is by installing glass mesh or glass doors.
Sliding glass doors are just as efficient and convenient for your balcony as they are for the rest of the house. They'll instantly give your space a sleek and clean look without disrupting the view at any time of the day.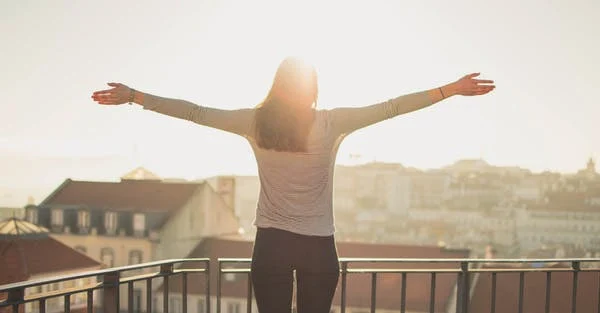 Comfortable and Bright Outdoor Furniture for Better Seating
If you live in an area with moderate weather, there's no reason why you shouldn't use your balcony space to spend some quality outdoor time with yourself, your pets, or your loved ones. Balconies can always become the ultimate space for improved mental well-being if you invest in their design, decor, and overall ambiance.
A good way to get started is by adding comfortable couches and sofas in the area. Remember to pick small furniture items that don't take up significant space on the balcony. Furthermore, going with brighter colors like pink, red, blue, and even yellow is an excellent idea to create a happier and more motivating outdoor atmosphere for your balcony.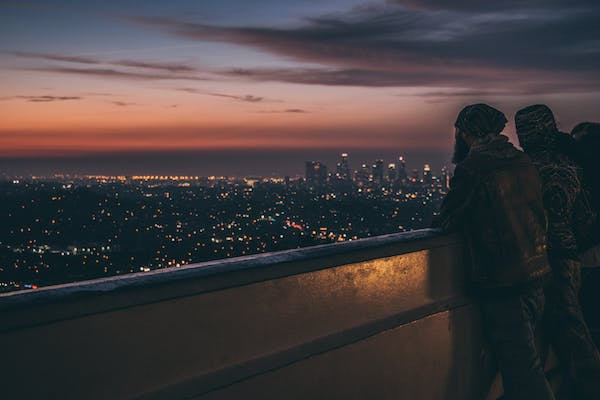 Sufficient Lighting to Keep You Selfie-Ready
Lighting is always a key aspect to keep in mind when designing a space. All the furniture, plants, and doors won't matter if your balcony has poor lighting and obstructed visibility.
Invest in LED lighting or string lights to instantly brighten up the space so that you can always host some of the most entertaining parties on your balcony.
A Barbeque Corner for Perfect Reunions
While backyards have always been a popular choice for family cook-outs and barbeques, you can always use your balcony instead. This is an excellent opportunity for homeowners with large balconies and substantial cooking and seating space. Install all the barbeque hardware efficiently in one spot and ensure it doesn't move around or make the space too overcrowded.
Furthermore, make seating more accessible and comfortable for guests. Add decor elements to the space that connect the balcony to the rest of the house and make every family reunion worth remembering.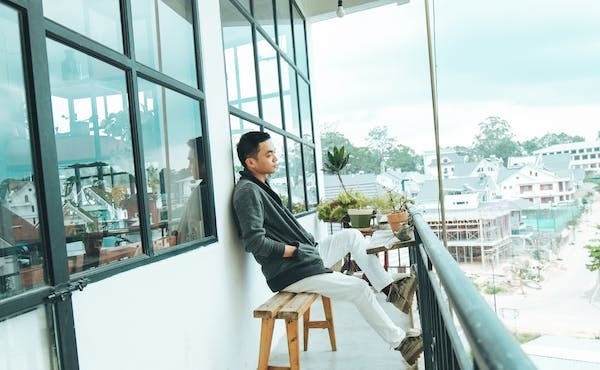 One thing that always adds to a house's beauty and appeal is the views it offers. It's of the reasons why home designers pay so much attention to designing, decorating, and even revamping outdoor settings like terraces, patios, and, most of all, balconies. With the balcony design ideas discussed and explained above, you can always create a wholesome environment for your house outdoors, allowing your loved ones to spend more family time in that space.
However, if you want to further elevate your balcony's look for increased aesthetic value, you can always rely on qualified professionals with substantial experience in interior design remodeling services.
If you're looking for professional interior designers in Hollywood Hills, connect with our experts at MLL Custom.
With our eye for detail and focus on our clients' happiness and satisfaction, we're proud to offer our versatile services to turn your home into your ultimate safe haven. Our interior design remodeling services in Hollywood Hills focus on adding more value to your property by working with elements that matter the most.
You can always count on our custom cabinet designers, bathroom vanity designers, and manufacturers of L-shaped and U-shaped sofas to achieve the most breathtaking, cost-efficient, and functional home design, regardless of how complex the job is. Check out our services here or contact us to learn more today!