Celebrities are public figures who wittingly or unwittingly offer snippets or entire videos of their personal lives. Some have worked with interior design services like MLL Custom, whereas others have taken it upon themselves to design their home interiors.
Here are some of these celebrities and their interior designs, as seen on social media and video-sharing platforms.
1. Dakota Johnson's Midcentury Modern
Architectural Digest (AD) gave us a glimpse into Dakota Johnson's midcentury modern property in March 2020, and it was everything the actor was. Unlike the minimalistic homes nowadays, Johnson's property was overflowing with paraphernalia, things she'd rather keep around her than delegate to a faraway closet.
From the green kitchen with an all-green theme to the cozy dining room with the monster paintings, her home was like the inside of the human mind, filled with oddities that somehow made sense.
2. Sutton Foster's Dutch Colonial
You may know Sutton Foster from her recent Broadway outing or for her hit show Younger. The actress and her husband always wanted to buy a home away from the hustle-bustle of New York, and they found it in the form of a Dutch colonial in Tuxedo Park.
Foster describes the moment she walked inside; she could envision her entire future in that home. Although very white at first, she quickly joined hands with an interior designer to give the home some character.
The result was a home whose every room reflected a facet of Foster's vibrant personality, balancing it with plainer features.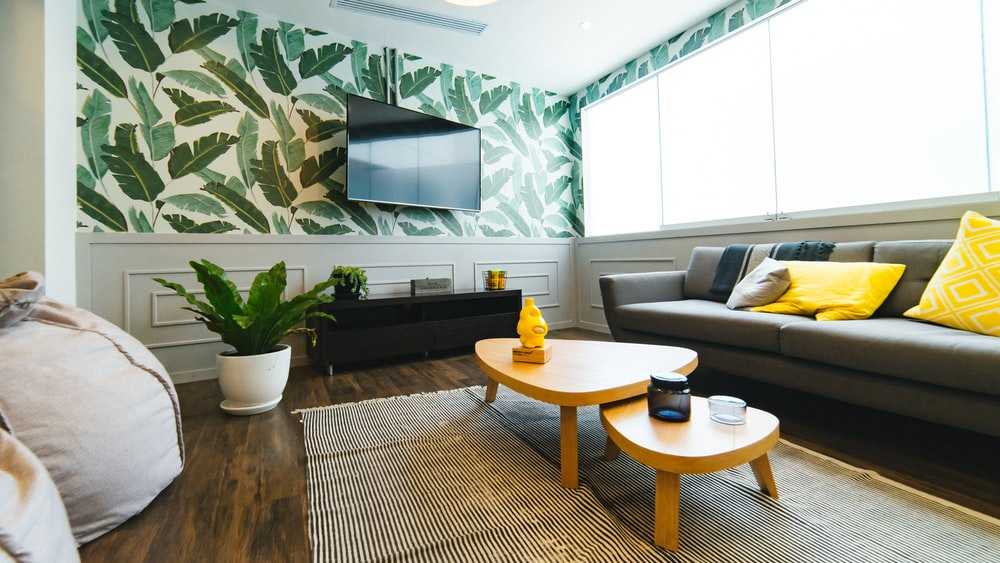 3. Tracee Ellis Ross' "Meditation Space"
Tracee Ellis Ross calls her LA home a "meditation space", and we can see why. The living room with its blue walls, L-shaped sofa, and large windows is a vibe. Her kitchen is all white, from the cabinets to the countertop, and features the usual salts, peppers, and the odd Golden Globe award—just your usual cooking essentials.
She might buy everything she needs at a store but grows her lemons on a smallish terrace. Venture back inside and see a dining room that follows a fairly traditional midcentury modern theme with a wooden table and chairs surrounded by matching cupboards.
4. Patina Miller's Industrial
Patina Miller surprised us with her AD house tour. Her New York City home was everything we never knew we needed in a home. It seems that vibrant was the overarching theme for every room, featuring exposed brick and white-painted walls in equal parts.
The living room featured two blue U-shaped sofas with throw pillows featuring random patterns and colors facing each other. You can see a sectional at the far end with similarly random pillows foregrounding two large windows.
The dining area also features exposed brick and pipes, a long white table with orange chairs, and random wall art.
However, for us, the highlight of Miller's home is a space right in the center of a room featuring a couch and matching stools foregrounding a bookshelf where the spines are arranged like a color-coordinated Instagram profile. It ties the entire aesthetic together, making a difficult job look easy.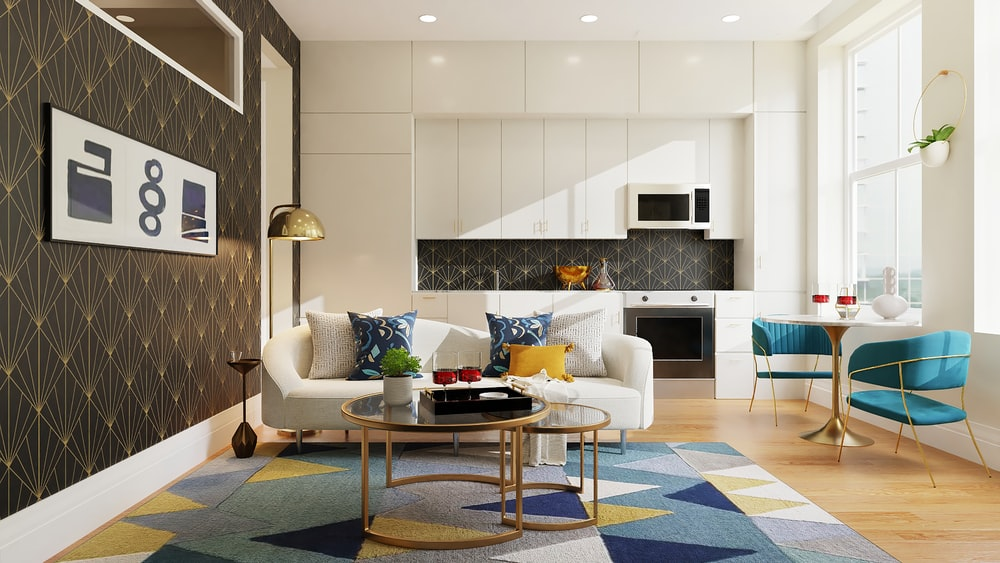 Make your humble abode look like something off the pages of Elle Décor or AD by requesting our home interior remodeling services in Calabasas. Order L-shaped sofas, custom bathroom vanities, kitchen cabinets, and other home fixtures to upgrade your property.
Leave a message to request our interior design services in Calabasas.