If you're designing a modern home, you want to make the most of your space. To make use of every inch of your home, you will need to carefully plan and execute design ideas that are trendy and will help you maximize your space.
Your closet's main purpose is to provide storage. A well-designed closet will offer you space to organize your things and sort them in a way that is convenient and makes everything accessible. Some trends and designs can help you bring your dream closet to life. Let's take a look at them.
Vibrant Colors
Using vibrant colors is a great way to enhance the aesthetic appeal of any space in your home. Regardless of your home design, you can add vibrant colors to your closet space. We're not just talking about the contents inside your closet.
You will feel good when you walk by or into your closet because of the vibrant colors. Colors affect your mood, and the right color scheme will inspire you and immediately put you in a good mood. Plus, if you go with a vibrant color scheme, you can continue the theme throughout your house.
Internal Lights
You can never go wrong with lighting. There are many ways you can incorporate lights into your closet. Simple bulbs offer you flexibility and look good with any closet design. You can also add LED strips that will immediately light up your closet while also looking aesthetically pleasing. Plus, they're super easy to install and quite affordable as well.
You can add lights on your closet's ceiling, under your shelves, and around the mirrors (if you have any in your closet). Pendant lights are also pretty popular. Lastly, floor lighting will completely illuminate your closet.
Dressing Table
Adding a dressing table to your closet is one of the most convenient ways to store your makeup, jewelry, and accessories. Plus, it offers you ease when you're getting ready. Having a dressing table in your bedroom can take up a lot of space. Having one integrated with your closet will not only make it accessible but also save you time and space. You don't even need a walk-in closet or a large table.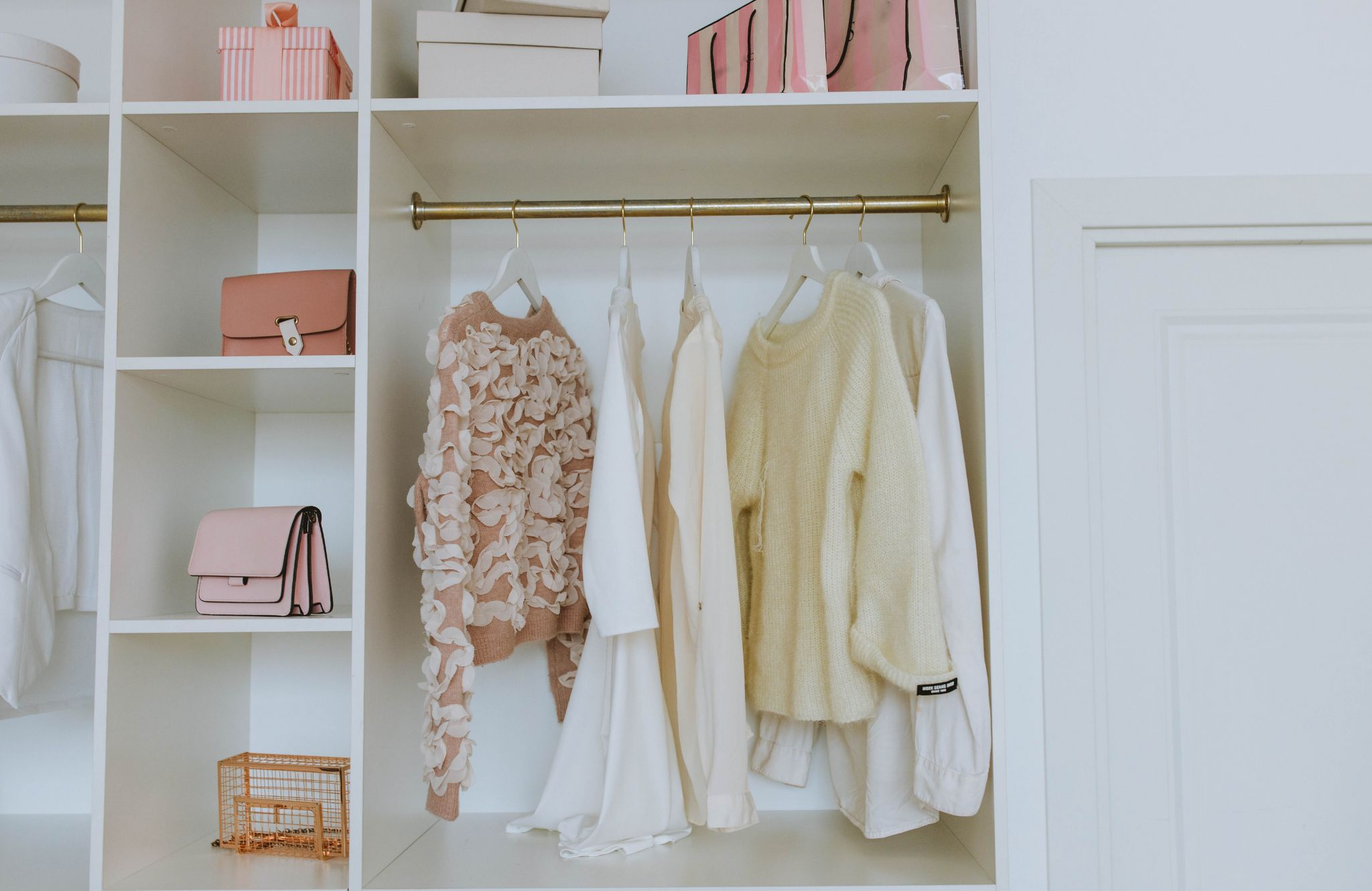 Open Closet
If you don't have enough space in your room for a walk-in closet, but you still want that luxurious feel, you can simply have an open closet installed. Open closets are great for those who want to organize everything and have a dedicated area for their clothes. You won't even need doors, and your closet won't take up much room either.
Multipurpose Closet
Your closet doesn't just have to be an area to store your clothes, shoes, and accessories. You can have bookshelves, a dresser, mirrors, and even chairs so you can have a space where you sit and read, listen to podcasts/music, or watch shows.
Natural Elements
If your closet gets a lot of natural light, you can add plants and make the most of it. You can go for plants that survive indoors with minimal sunlight. Adding natural elements like stones or wooden pieces can also enhance your closet's look. Natural light is great for choosing the best colors to wear on a particular day.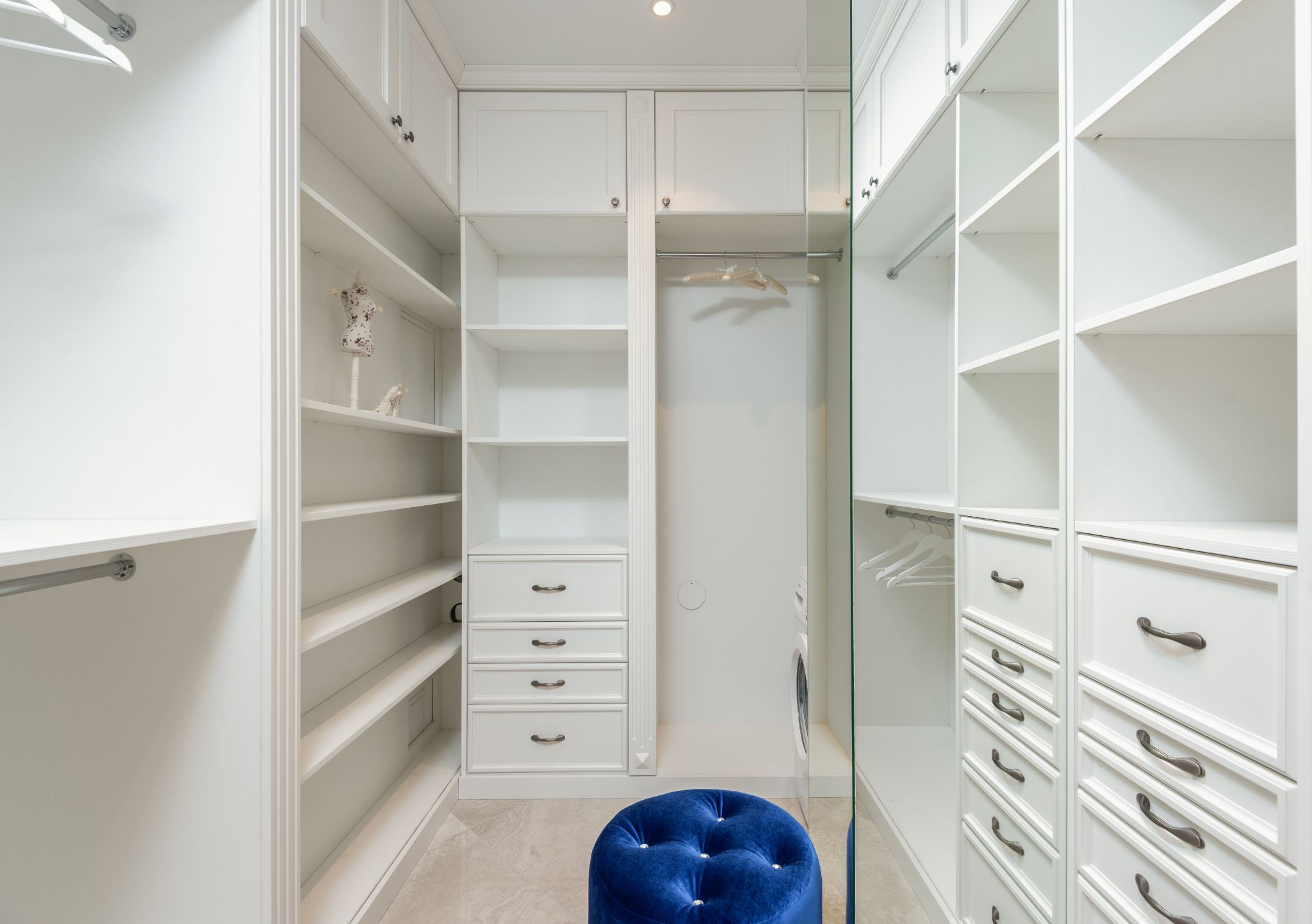 Sliding Wood Doors
Continuing on the last trend, wooden doors are also trending. Natural wood looks beautiful and elegant. It might not go with every modern home design, but if you have certain wooden elements in your bedroom or closet, you can opt for sliding doors made out of natural wood. They look stunning, and you have a variety of styles and colors at your disposal.
Pivoted Doors
Pivot doors are the real statement doors. They are big and heavy doors and are better than hinged doors. If you want to save space when your closet door opens, you can opt for pivot doors instead of a standard hinged door.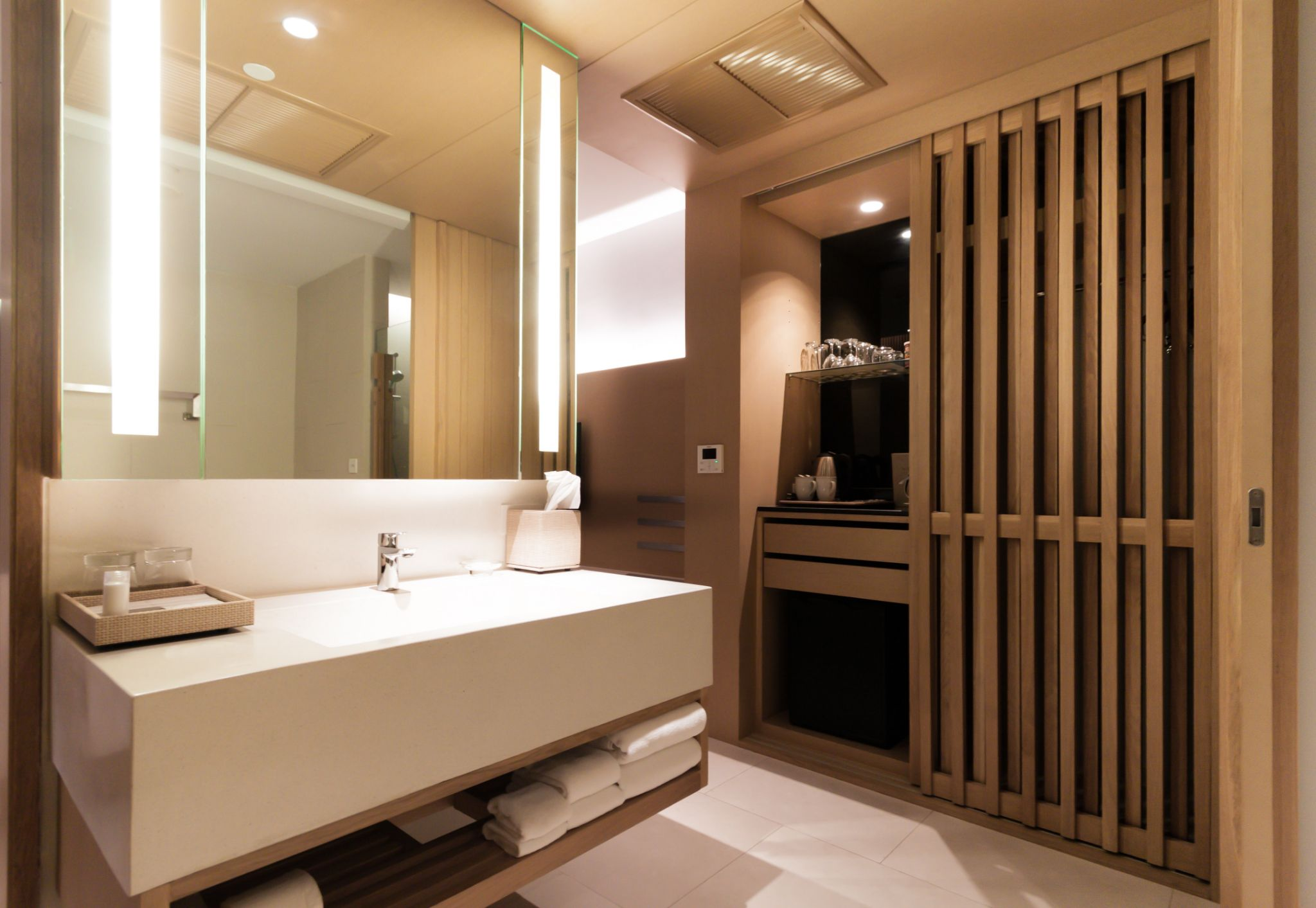 Floor-to-Ceiling Closet
If you want to maximize your closet space and use every inch, go for a floor-to-ceiling closet. You can add drawers, cabinets, and hangers inside. This will not only offer you additional space but also plenty of area for storing different things like makeup, ties, accessories, shoes, and jewelry. It's an intelligent storage design and perfect for any room style.
Mirrored Doors
Mirror doors have been trending for a while now. Installing mirrored doors in your closet makes everything convenient for you. You won't have to constantly step away to check your outfit. You can try on things and keep checking how you look. Adding a full-length mirror to your closet doors also helps you get a complete look at yourself.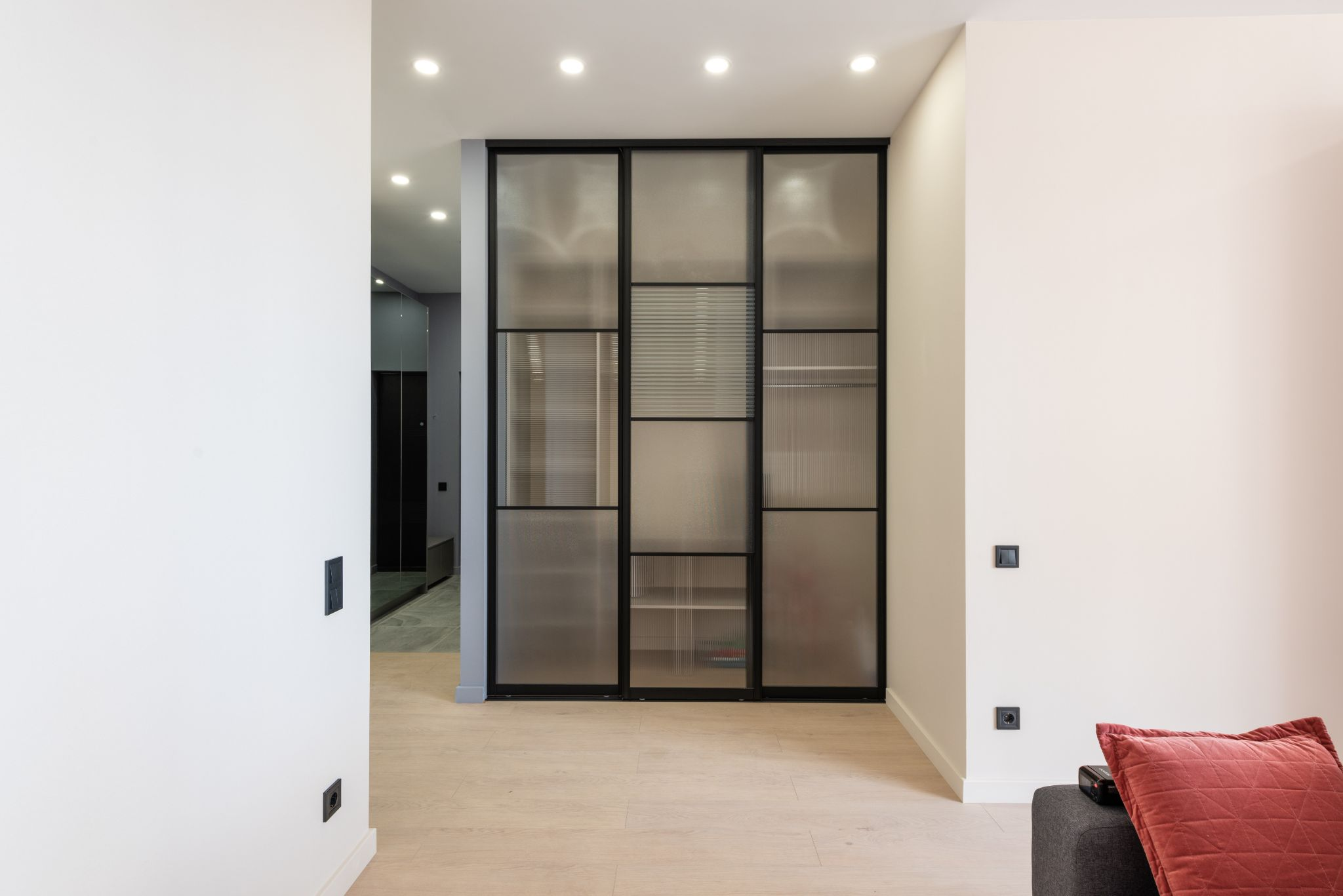 Integrating Technology
Modern home design means integrating technology with your spaces. You can add a space for a TV in your closet. You can hang a modern, lightweight, and thin TV with no frame inside your closet. You can also add sockets in your closet for appliances like hair dryers, hair straighteners or curlers, USB chargers, and other essential appliances.
Personalized Hardware
Personalization is the new trend anyway. You can choose whimsical hardware to elevate your closet's look. Adding accent colors and finishes for your handles and knobs is a great way to personalize your closet.
If you're looking for a Custom Closet Designer in Malibu, Sherman Oaks, Manhattan Beach, and other locations, check us out today! At MLL Custom, we can customize a closet space for you that fits well with your home's interior.
Reach out to us today for Interior Design Services in Manhattan Beach.